Covenant
Presbyterian

DTC
Sundays at 10:00-11:00am
Connect Over Coffee 9:30-10:00am
​
5400 S Yosemite
Greenwood Village, CO 80111
Join us for Sunday Worship Now via YouTube!
Every Sunday Morning at 10:00 AM
Worship Streaming
We apologize for the difficulty with the LiveStreaming on Sunday morning for worship. The streaming service we use was again overloaded. So, we are going to ditch them and start using YouTube. The new link is available, below. This is one link, with sermon and music edited together so you won't have to click on different things. Don't use the old link. Thank you for bearing with us while we figure this out!
DONATE
You can donate to help our church!
​
Your continued donations are most appreciated during this time of uncertainty.
​
YOU'LL FEEL AT HOME HERE…
One of the best things about Covenant is the welcome you'll feel just walking in! There is a warmth to our community that is hard to put into words. We are a diverse community of people with a variety of ages, cultures, sexual orientations and backgrounds represented among us. Our greatest desire is to grow together in Christ, so that we can more fully represent the Kingdom of God to the world in which we live.
We would love to have you join us!
​
Warmly,
Pastor Barb
Members, friends, family, visitors...
join us for an opportunity to come together in worship or one of our fun occasions. We would love to see you there.
EASTER SUNDAY!
Carpe Diem
​
Rev. Barb LeFevre Lyons
New Sermon Series!
Things in the Bible that Make you go "Hmmm...."
Biblical Plagues vs. Covid-19: The Same Rules Don't Apply
Rev. Barb LeFevre Lyons
Via YouTube. Please click the button for the link, above. We look forward to having you join us!
Easter Celebration!
April 12 - 10:00 AM
Carpe Diem
​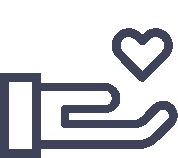 "Whoever is kind to the poor lends to the Lord,
and will be repaid in full."