Covenant
Presbyterian

DTC
Sundays at 10:00-11:00am
Connect Over Coffee 9:30-10:00am
​
5400 S Yosemite
Greenwood Village, CO 80111
Join us for Sunday Worship Now via YouTube!
Every Sunday Morning at 10:00 AM
Worship and ceremonies such as weddings and funerals are classified as critical. This means that they must do their best to follow public health recommendations but may make exceptions if they cannot conduct their essential activity within those restrictions. They still must require masks indoors and other prevention measures like 6 foot spacing between members of different households and appropriate sanitation.
While this does give houses of worship some additional flexibility, given the alarming rise in cases and hospitalizations -- an estimated 1 in 40 Coloradans are currently contagious with COVID-19 -- we are still strongly recommending outdoor, online, or small group worship at this time. We encourage you to review CDPHE's events guidance to give you an indication about what our public health experts are recommending as safe gathering levels, given the level of virus in your community.
There is reason for hope as we look ahead, but we anticipate that December and January may be the most challenging months that we face of the entire pandemic. We thank you all for your partnership.
​
Gov. Polis Webinar, Dec. 7, 2020
DONATE
You can donate to help our church!
​
Your continued donations are most appreciated during this time of uncertainty.
​
YOU'LL FEEL AT HOME HERE…
One of the best things about Covenant is the welcome you'll feel just walking in! There is a warmth to our community that is hard to put into words. We are a diverse community of people with a variety of ages, cultures, sexual orientations and backgrounds represented among us. Our greatest desire is to grow together in Christ, so that we can more fully represent the Kingdom of God to the world in which we live.
We would love to have you join us!
​
Warmly,
Pastor Barb
Members, friends, family, visitors...
join us for an opportunity to come together in worship or one of our fun occasions. We would love to see you there.
"Come Follow Me"
New Sermon Series
From the
Gospel of Mark
​
Human Flourishing in the Kingdom of God
​
Pastor Barb Lyons
​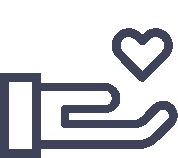 "Whoever is kind to the poor lends to the Lord,
and will be repaid in full."