Covenant
Presbyterian

DTC
Sundays at 10:00-11:00am
Connect Over Coffee 9:30-10:00am
​
5400 S Yosemite
Greenwood Village, CO 80111
Join us for Sunday Worship Now via YouTube!
Every Sunday Morning at 10:00 AM
The safest option to protect the most people and prevent the spread of the virus is to offer services online during this phase of the pandemic.
We strongly recommended that those who are at higher-risk of severe illness from COVID-19 (e.g. 65 years and older, chronic lung disease, serious heart conditions, immunocompromised, severe obesity, diabetes, liver disease, chronic kidney disease undergoing dialysis, etc.) continue using online options.
Because spiritual needs cannot always be met through online programming, some spiritual leaders may decide to manage the risk and re-open portions of their in-person services. These guidelines and recommendations will help protect the health of those who choose to attend religious and spiritual gatherings in-person during this time. These guidelines and recommendations apply to houses of worship and settings where life-rites occur, such as funeral homes or venues for wedding ceremonies. Social receptions or parties associated with those events still must follow mass gathering limitations. Life-rites include wedding ceremonies, graduations, funeral services, baptisms, bris ceremonies, and other religious ceremonies. Source: Colorado Dept. of Public Health Website 6/4/2020
DONATE
You can donate to help our church!
​
Your continued donations are most appreciated during this time of uncertainty.
​
YOU'LL FEEL AT HOME HERE…
One of the best things about Covenant is the welcome you'll feel just walking in! There is a warmth to our community that is hard to put into words. We are a diverse community of people with a variety of ages, cultures, sexual orientations and backgrounds represented among us. Our greatest desire is to grow together in Christ, so that we can more fully represent the Kingdom of God to the world in which we live.
We would love to have you join us!
​
Warmly,
Pastor Barb
Members, friends, family, visitors...
join us for an opportunity to come together in worship or one of our fun occasions. We would love to see you there.
​
​
Waiting for Crumbs
​
With Rev. Steve Blackstock
​
​
​
​
​
​
Covenant News: Salt and Light
​
With Alex Sergio, Hannah Waldvogel and Dibo
​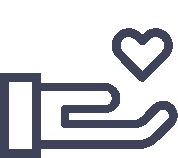 "Whoever is kind to the poor lends to the Lord,
and will be repaid in full."