Covenant
Presbyterian

DTC
Sundays at 10:00-11:00am
Connect Over Coffee 9:30-10:00am
​
5400 S Yosemite
Greenwood Village, CO 80111
Join us for Sunday Worship Now via YouTube!
Every Sunday Morning at 10:00 AM
Colorado has slowed the spread of COVID-19 through Stay-at-Home and Safer at Home orders, and we must keep it up. The virus is still present in Colorado and can re-surge at any time. Everyone needs to do their part for themselves, their loved ones, and our community. Right now, we are in Level 2: Safer at Home and in the Vast, Great Outdoors. While we are all still safer at home, we are also able to practice greater social distancing in our vast outdoors than in confined indoor spaces. Much of Colorado is now open with restrictions to prevent the spread of COVID-19 and protect those at highest risk for severe illness.​ Source: Colorado Dept. of Public Health Website 10/26/2020
DONATE
You can donate to help our church!
​
Your continued donations are most appreciated during this time of uncertainty.
​
YOU'LL FEEL AT HOME HERE…
One of the best things about Covenant is the welcome you'll feel just walking in! There is a warmth to our community that is hard to put into words. We are a diverse community of people with a variety of ages, cultures, sexual orientations and backgrounds represented among us. Our greatest desire is to grow together in Christ, so that we can more fully represent the Kingdom of God to the world in which we live.
We would love to have you join us!
​
Warmly,
Pastor Barb
Members, friends, family, visitors...
join us for an opportunity to come together in worship or one of our fun occasions. We would love to see you there.
​
UNRAVELED
​
The Samaritan Woman at the Well
(Unraveled Shame)
​
Pastor Barb Lyons
​
​
​
​
​
​
​
UNRAVELED
​
Doubting Thomas
(When the Unimaginable Has Happened)
​
Alex Sergio, Director of
Youth & Family Ministry
​
​
​
​
​
UNRAVELED
Moses' Mother Gives Moses Up So He Can Live
(When Our Plans for Our
Children Unravel)
​
Pastor Barb Lyons
​
​
​
​
​
​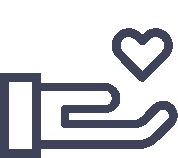 "Whoever is kind to the poor lends to the Lord,
and will be repaid in full."