Covenant
Presbyterian

DTC
Sundays at 10:00-11:00am
5400 S Yosemite
Greenwood Village, CO 80111
Join us for Sunday Worship via YouTube in our sanctuary, starting May 2 and continuing May 9 and 16.
Every Sunday Morning at 10:00 AM
As we begin to gather indoors, the following protocols will need to be closely adhered to:
Indoor Protocols

- Covid vaccines are highly recommended
- Stay home if you have any sign of sickness
- A one-time insurance waiver will need to be signed by all who attend
- Ushers will take attendance as you enter (for Covid tracking purposes)
- Wear a mask at all times
- Sit 6 feet apart (every other pew will be taped off)
- Bulletins will be available in a basket as you enter
- You may quietly sing or hum into your mask
- Offering plates will not be passed, but will be at the doors as you exit
- Ushers will assist in row-by-row exit to outside
- Outside we will circle up and sing the doxology
- You may socialize as you like outside
We all need to continue to be careful and protect each other. The pandemic is not over. Vaccines are not 100% effective. There are variants that pose new dangers. As we begin to gather, let's be sure we take good care of each other and ourselves.
DONATE
You can donate to help our church!
​
Your continued donations are most appreciated during this time of uncertainty.
​
YOU'LL FEEL AT HOME HERE…
One of the best things about Covenant is the welcome you'll feel just walking in! There is a warmth to our community that is hard to put into words. We are a diverse community of people with a variety of ages, cultures, sexual orientations and backgrounds represented among us. Our greatest desire is to grow together in Christ, so that we can more fully represent the Kingdom of God to the world in which we live.
We would love to have you join us!
​
Warmly,
Pastor Barb
Church Opening Plan

We are going to start meeting INDOORS!! Our session (ruling elders) met Tuesday night to make a decision about worship based on current pandemic/vaccine information. We have decided to roll out an INDOOR opening plan! We know that you are eager to see each other and reconnect after a long hard year.

Sundays May 2, 9 and 16 - YouTube Worship
10:00 a.m.

Our Sanctuary will be open to gather and watch our YouTube service on the big screen! Please wear masks, socially distance, and socialize OUTSIDE afterwards. May 2 we will celebrate communion and will have individually wrapped elements for you to use.

May 23 - Live Worship Begins -10:00 a.m.

It's Pentecost Sunday and we'll be celebrating the coming of the Holy Spirit with our first live and in-person service in over a year! Please wear RED to celebrate God's Spirit!
Pentecost Sunday!
Welcoming God's Spirit
​
​
​
​
​
​
​
OFFICIAL CHURCH REOPENING TODAY
​
WEAR SOMETHING RED!
Message presented by Alex Sergio
​
​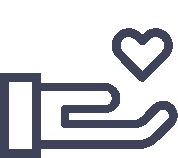 "Whoever is kind to the poor lends to the Lord,
and will be repaid in full."