Covenant
Presbyterian

DTC
Sundays at 10:00-11:00am
Connect Over Coffee 9:30-10:00am
​
5400 S Yosemite
Greenwood Village, CO 80111
Join us for Sunday Worship Now via YouTube!
Every Sunday Morning at 10:00 AM
The state Dial Order is set to expire on April 16. To ease restrictions and keep our communities safe until more people can be vaccinated, Tri-County Health Department has put a Public Health Order for a simplified dial in place. On April 16, the new order will move Adams County, Douglas County and Arapahoe County to one level less protective than their place on the state Dial as of April 16 and adds a new level – Clear – as the "new normal." Each level is determined by the level of hospital admissions of county residents per 100,000 population over a 7-day period. Masks and social distancing are still required indoors in all public buildings. It's likely our counties who will be moved to Level Blue or Level Clear (no capacity restrictions). Review the full public health order at www.tchd.org/825/Public-Health-Orders. A message from Tri-County Health
DONATE
You can donate to help our church!
​
Your continued donations are most appreciated during this time of uncertainty.
​
YOU'LL FEEL AT HOME HERE…
One of the best things about Covenant is the welcome you'll feel just walking in! There is a warmth to our community that is hard to put into words. We are a diverse community of people with a variety of ages, cultures, sexual orientations and backgrounds represented among us. Our greatest desire is to grow together in Christ, so that we can more fully represent the Kingdom of God to the world in which we live.
We would love to have you join us!
​
Warmly,
Pastor Barb
Members, friends, family, visitors...
join us for an opportunity to come together in worship or one of our fun occasions. We would love to see you there.
​
Outdoor Worship

We will start meeting outside on Pentecost Sunday, May 23. (wear red). You may bring a chair, or use a church folding chair.
​
We will continue to offer an abbreviated YouTube service with the sermon and special music for those who are not ready to get out.
​
We will move back into the sanctuary as soon as our session determines it is safe for all.
​
We will begin Live-Streaming worship when we are back in the sanctuary, with replays available on our YouTube channel.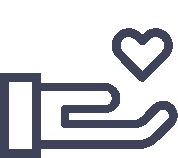 "Whoever is kind to the poor lends to the Lord,
and will be repaid in full."